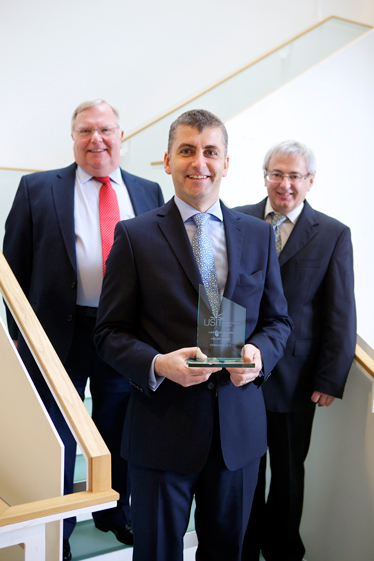 Jersey Water's Finance Director, Helier Smith, has been awarded the prestigious Harvard Award by the Utilities and Service Industries Training Limited (USIT), a UK charity providing grants and bursaries for education and training for the utilities industries.
Helier Smith will attend the 'High Potentials Leadership Program' at Harvard Business School, in Boston, this summer.  The course is attended by approximately 100 business leaders from a wide range of industries and from across the globe.  The program is designed to prepare emerging leaders for managing today's toughest business challenges while highlighting pathways for their long-term success.
Commenting on the Award, Helier said:
"I am extremely proud to be the recipient of this award and very much look forward to attending the Leadership program at Harvard Business School. It is an unrivalled opportunity to be taught by some of the world authorities on leadership and management, and to share experiences with fellow attendees from around the world.
"I hope to put the learning to good use on my return for the benefit of Jersey Water and also pass on the skills that I develop to others within the organisation".
For further information, please contact:
Helier Smith
Finance Director
T: 707301
Photo credit : Helier Smith receiving the award from Tony Cooke, USIT Trustee & Jersey Water Director, in the company of Kevin Keen, Chairman of Jersey Water.