Please see below information relating to the Jersey Water Board.
Committee Terms of Reference are available on request by emailing the Company Secretary.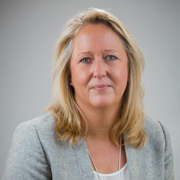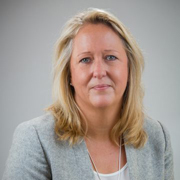 Heather MacCallum – Chair
Heather MacCallum was appointed to the Board in October 2016 as a Non-Executive Director and Chair of the Audit Committee.
Heather qualified as a Chartered Accountant  in 1993 and is a member of the Institute of Chartered Accountants of Scotland.  She was a partner with KPMG Channel Islands for 15 years before retiring from the partnership in 2016.  She now holds a portfolio of non-executive directorships including private companies and charities.  She is a non-executive director of Aberdeen Latin American Income Fund Limited, City Merchants High Yield Trust Limited and Blackstone/GSO Loan Financing Limited, all of which are listed on the London Stock Exchange.
In February 2020, Heather was appointed as Chair of the Board of Directors and Chair of the Nomination Committee. She is also members of the Remuneration and Risk Committees.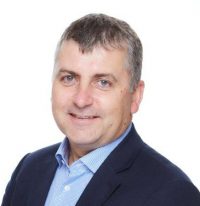 Helier Smith – Chief Executive Officer
Helier Smith was appointed to the Board as Finance Director in October 2003 after joining the Company in 2002.
He was previously employed by KPMG in the UK and Jersey where he worked for eleven years in the manufacturing, distribution and finance sectors. Helier qualified as a Chartered Director in 2010. He became a Fellow of the Chartered Management Institute in 2012.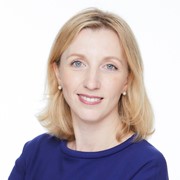 Natalie Passmore – Finance Director
Natalie is a Chartered Accountant, Chartered Manager and holds the Diploma in Company Direction from the Institute of Directors. Natalie joined Jersey Water in 2010 having worked in a number of commercial roles in Jersey and overseas. As Finance Director Natalie provides leadership for the financial aspects of the Company's strategy and continues to manage the Finance team and oversees the Company's business systems and Customer Services Department.
Natalie won the award for Young Director of the Year at the Institute of Directors (IoD) Jersey Awards in May 2019.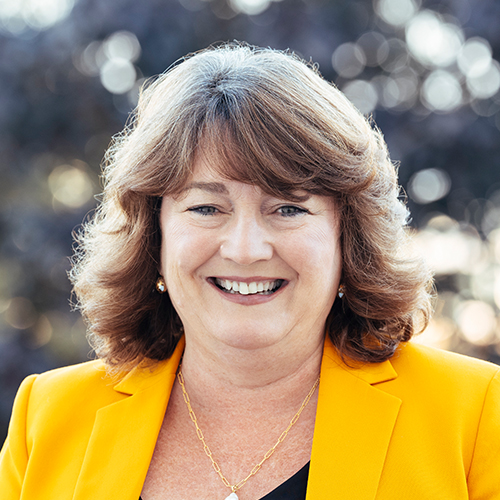 Julie Taylor - Operations Director
Julie is a Chartered Process Chemist by profession and an environmental scientist and has had a career within the water sector, both in the UK and overseas, including the roles of Water Operations Director at Veolia Water UK and Water Asset Performance and Operations Director at United Utilities Water PLC. Julie's appointment to the Board brings with it a career's worth of technical knowledge and experience to support the company in the future.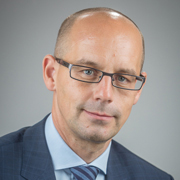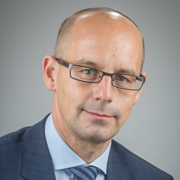 Daragh McDermott – Non-Executive Director
Daragh McDermott was appointed to the Board in October 2016 as a Non-Executive Director. Daragh is the Managing Director of JT (Channel Islands), prior to which he qualified as a Chartered Accountant with KPMG, Ireland, and worked for PricewaterhouseCoopers, Management Consultants, London. Daragh is a Chartered Director and also holds a number of additional positions on the Island, which include being a Board Trustee for Autism Jersey.
Daragh is the Chair of the Audit Committee and a member of the Nomination and Risk Committees.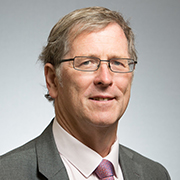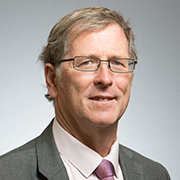 Michael Pocock – Non-Executive Director
Michael Pocock was appointed to the Board in May 2018 as a Non-Executive Director. Mike is a chartered civil engineer with forty-four years experience in the water industry with Affinity Water, Veolia and Thames Water. His roles have spanned all aspects of water engineering and management. From September 2018 Mike has been an independent management consultant offering expert advice to the UK water industry.
In September 2018 Mike retired as an executive director of Affinity Water where he was responsible for operational resilience, risk management, asset management and capital investment, drought management, water resource and business planning including liaison with DEFRA, DWI, Ofwat and the Environment Agency. Between 2013 and 2018 Mike was also a Director of the Affinity Water Pension fund. Through his career Mike was a long term member of the CIWEM Water Resources Panel and contributed extensively to industry technical groups and research through Water UK and UKWIR.
Mike is a member of the Remuneration and Nomination Committees and Chair of the newly formed Risk Committee.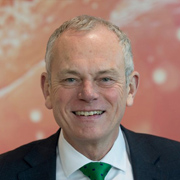 Anthony Ferrar – Non-Executive Director
Anthony Ferrar was appointed to the Board in July 2020 as a Non-Executive Director.
Anthony previously held the position of Managing Director at SES Water for 11 years before retiring in February 2020. Prior to this he spent 15 years as the Finance Director and Company Secretary of Bournemouth & West Hampshire Water plc. He has previously worked in a UK and international contracting business and service and manufacturing industries and is currently the Chair of Water UK and a trustee of the Water Companies Pension Scheme.
Anthony is a member of the Nomination and Risk Committees.