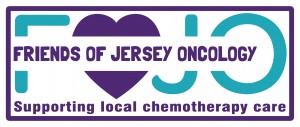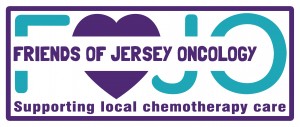 Jersey Water's Charity of choice for 2014 – Friends of Jersey Oncology (FOJO)
FOJO was selected by Jersey Water staff as their charity for 2014
FOJO is based at the Jersey General Hospital and was created to enable comfort and support to be provided to Jersey cancer patients receiving chemotherapy treatment where funding from the States of Jersey is not available.
During 2014, Jersey Water staff ran a number of fundraising activities to raise money to help provide patients undergoing chemotherapy with :
• Therapy treatments (e.g manicures, pedicures, reflexology),
• Information packs with goodies (e.g thermometer, mints, wall planner, soft toothbrush & mouthwash, hand and foot moisturisers, cotton gloves)
All of these items can help provide some comfort whilst treatments are undertaken as there can often be unpleasant side effects to chemo. Sometimes even the smallest things can make the biggest difference to a patient especially when they may be seated for up to five hours undergoing treatment.
To find out more about FOJO please visit www.fojo.je or follow them on Facebook (search: FOJO Jersey)