Jersey Water's charity of choice for 2023 is Teenage Cancer Trust Jersey.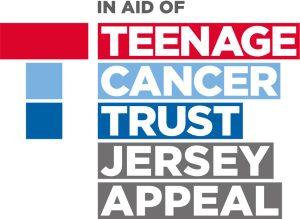 Nationally 1 in 2 of us are now likely to receive a cancer diagnosis in our lifetimes. Being diagnosed at such a young age can throw lives off track more than at any other time and can feel particularly unjust.
We are a local charity consisting of a volunteering fundraising committee.
We make sure young people in Jersey don't face cancer alone. We do it by providing funds which enable world-class cancer care and support in our specialist unit at Southampton Hospital and in the Jersey Hospital. Our focus  at present is to provide funds to support a clinical nurse specialist in Jersey to help teenagers transition from paediatric care to adult care.
We are there at every stage, from diagnosis through treatment and after treatment. We bring young people from Jersey together with other young people at weekend events where they can talk through anything that's on their minds. Our most popular weekend is Find Your Sense of Tumour. Our online learning hub which we provide to schools in Jersey, offers lesson plans, factsheets, research, activities packs, posters and other resources to help teachers share accurate, up to date information and feel more confident discussing cancer.
In Jersey we aim to raise as much money as we can so that our teenagers in Jersey can receive the best treatment and age appropriate care. This helps improve the care and quality of life and makes the experience of treatment for cancer less traumatic for them and their families. We rely 100% on voluntary donations to protect and grow these vital services for teenagers in Jersey.