Report a Leak
Help us to save more water
Leakage
If you suspect that there may be a leak or damaged main water pipe that is not your responsibility (in the road or street) please contact us 707302 or complete this simple form.
If you suspect you have a leak on pipe work which is your responsibility, you must get it fixed as a matter of urgency, contact a recognised plumber to investigate and fix it for you.
The following may indicate the presence of a leak:
An unexplained high consumption reading on your water bill.
The sound of water moving through the pipes at night or when no water is being consumed.
Damp, discoloured patches and/or mould on carpets, ceilings, floors or walls.
Reduced or falling water pressure.
Subsidence.
A damp patch appearing on the ground or flowers and grass growing better than those around them. Especially, where this lies above the route of the supply pipe.
Responsibility for pipe work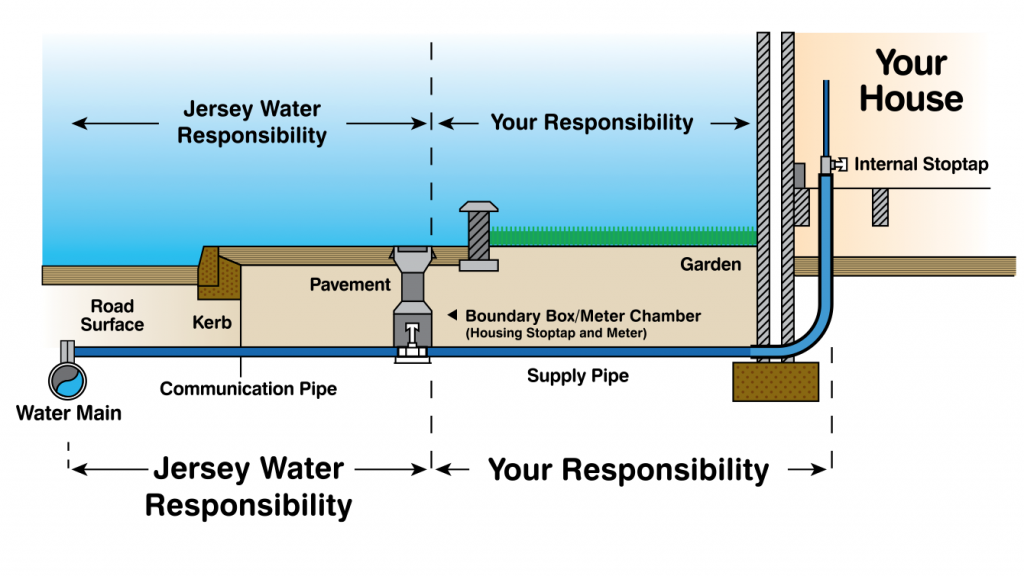 For full details, please refer to the Water Leakage Leaflet.