Natalie Passmore, Finance Director at Jersey Water has been awarded the coveted Chartered Director status by the Institute of Directors (IoD).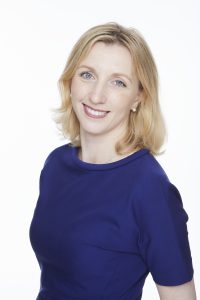 The IoD Chartered Director is an exclusive qualification under Royal Charter for the world's best directors. To qualify candidates undertake a stringent application process, they need to have passed the IoD Certificate and Diploma examinations in Company Direction, submit a portfolio of evidence demonstrating substantial board experience and sound governance which is then verified through a peer review interview by two experienced Chartered Directors.

In the interview, the applicant is assessed on several topics such as purpose, values and ethics, strategic thinking and stakeholder management and accountable leadership. Chartered Director applicants are expected to show how they perform their duties within the context of the board(s) they sit on, how they practically apply their knowledge and skills and how they go about their duties as director.
Natalie joined Jersey Water in 2010 having worked in a number of commercial roles in Jersey and overseas. As Finance Director Natalie provides leadership for the financial aspects of the Company's strategy and oversees the Finance, IT & Change and Customer Services Teams.
She won the award for Young Director of the Year at the Institute of Directors (IoD) Jersey Awards in May 2019.

Natalie said "I am delighted to have received the Chartered Director status, two of the key elements that I was required to demonstrate were purpose and values and at Jersey Water these are integral to our success as a Company. Our Purpose is supplying the water for our Island to thrive today and every day and our values are We Care, We Are Ambitious and We Work Together. I am proud to say that I lead a team who live these values on a daily basis and put the customer at the heart of everything we do.