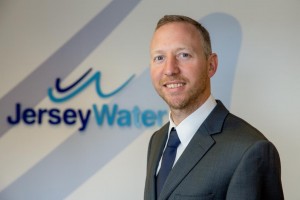 Jersey Water has appointed Mark Bowden as Operations Engineer, a Senior Leadership appointment. He will manage the Company's reservoir assets and help develop and deliver the Company's capital investment programme, which in 2015 was over £6.6 million.
Jersey Water is the island's second largest property owner with the Company's two largest reservoirs being accessible to the public. Jersey Water employs 83 people and provides treated mains water to over 90% of island homes.
Mr. Bowden joins Jersey Water from United Utilities, a leading UK water provider which supplies water to around seven million people. This new appointment follows 18 years of experience within the water industry, based in the North West. Having graduated from Leeds University in 1997 with a combined honours degree in Psychology and Philosophy his career has covered a wide variety of roles including operational management with responsibility for drinking water production and reservoirs.
He said: 'It is a real privilege to join Jersey Water and to be leading the capital delivery programme at this exciting time. As a business our roots are firmly set in Jersey and my family and I are looking forward to putting down our own by playing an active role in island life. The highly experienced and motivated team at Jersey Water have challenging times ahead and I am delighted to have joined the team."
Moving to the island to take up this new role from the Pennine foothill villages of Saddleworth, East Manchester with his wife Tina and two children Albie (11) and May (8), who are attending La Moye School. Mr. Bowden said 'We are an active outdoor family and look forward to making the most of the beach activities, cycle paths and coastal paths that surround us."
Helier Smith, Chief Executive of Jersey Water, said: "I would like to congratulate Mark on this appointment and welcome him to the Jersey Water Senior Leadership Team. We are thrilled to have been able to attract such an experienced professional to join us. I am confident that Mark will make a significant contribution to our business over the coming years."