Jersey Water is pleased that the Planning Panel have decided today (Wednesday 24th April 2014) to allow the demolition of Millbrook Lodge, located in Water Works Valley, St Lawrence.
The building has, since its construction, suffered severe settlement due to the variable and unstable ground conditions it was built on. Independent expert reports, which have been undertaken over many years, have concluded that it is not feasible or practical to save the building in its existing location.
Howard Snowden, Managing Director and Engineer of Jersey Water commented:
'We are disappointed that the panel decided not to allow the re-construction of the building further up Waterworks Valley at the head of Millbrook Reservoir, where we believe the property could have maintained its association with the original site. Jersey Water, in conjunction with the Planning Department, has investigated several other optional sites for the relocation of the building without success, the primary obstacle being that most of Jersey Water land is located within Green Zone land, where there is a policy presumption against new development'.
The Company will now make plans to begin the process of planning the demolition of the lodge as required in the most efficient and safest way possible.
ENDS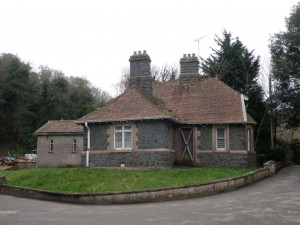 A southside view of Millbrook Lodge, Water Works Valley, St Lawrence.
---
Issued by:
Helen Hart
Communications Manager